Last week we released Cityviz version 1.4. While the main goal of this release was including Census 2021 population age groups data, we also added a couple of other features. Please read on for more details.
Census 2021 – Population by Age Groups
Statistics Canada has released a new batch of data that relates to population groups.
We have updated the Community Profile -> Population -> Age Groups page to include this new data, as well as compare new data to the same categories from Census 2016.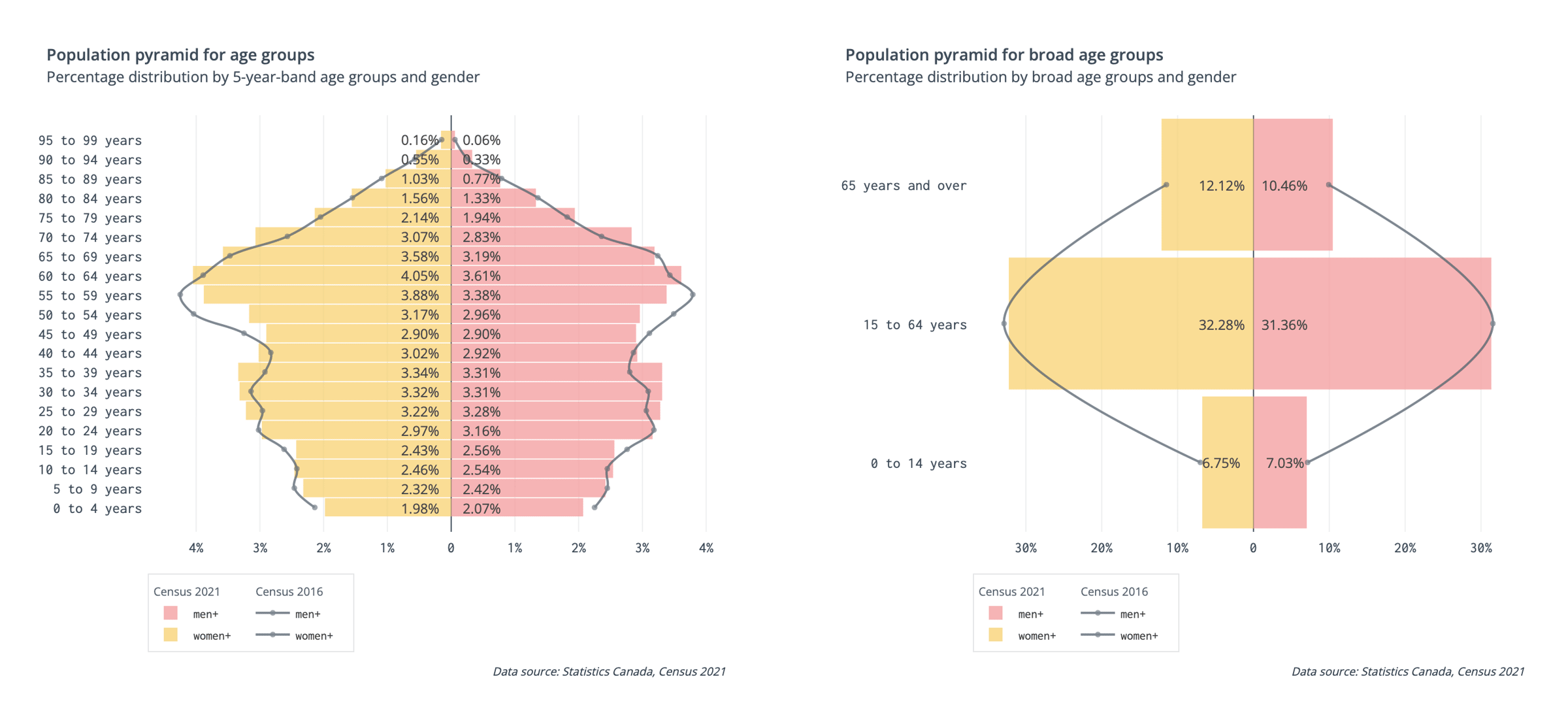 ​
Updated Overview and Explore Maps
Maps on Overview and Explore pages now use monochromatic colour palette and provide more details about the area clicked.
Home page map includes updated Census 2021 dissemination area boundaries and data.

Clicking a dissemination area provides more details about that particular area.
The map on Explore page still uses boundaries and data from Census 2016, as most of the topics haven't been released yet.
| | |
| --- | --- |
| | The distribution chart (number of areas in any given range for selected demographic topic) has been updated to a violin chart, instead of a bar chart. The wider the violin, the more areas are in that value range. |
Data Updates Notifications Subscription
It has been possible for a while to subscribe to receiving email notifications when existing data is updated or new datasets added.
With this release, we have added a dedicated page that you can use in your markteting campaigns to invite users to subscribe to these notifications, by simply adding a link to https://YOUR_CITYVIZ_URL/subscribe in your newsletter.
These emails normally get sent 3-5 times during the month.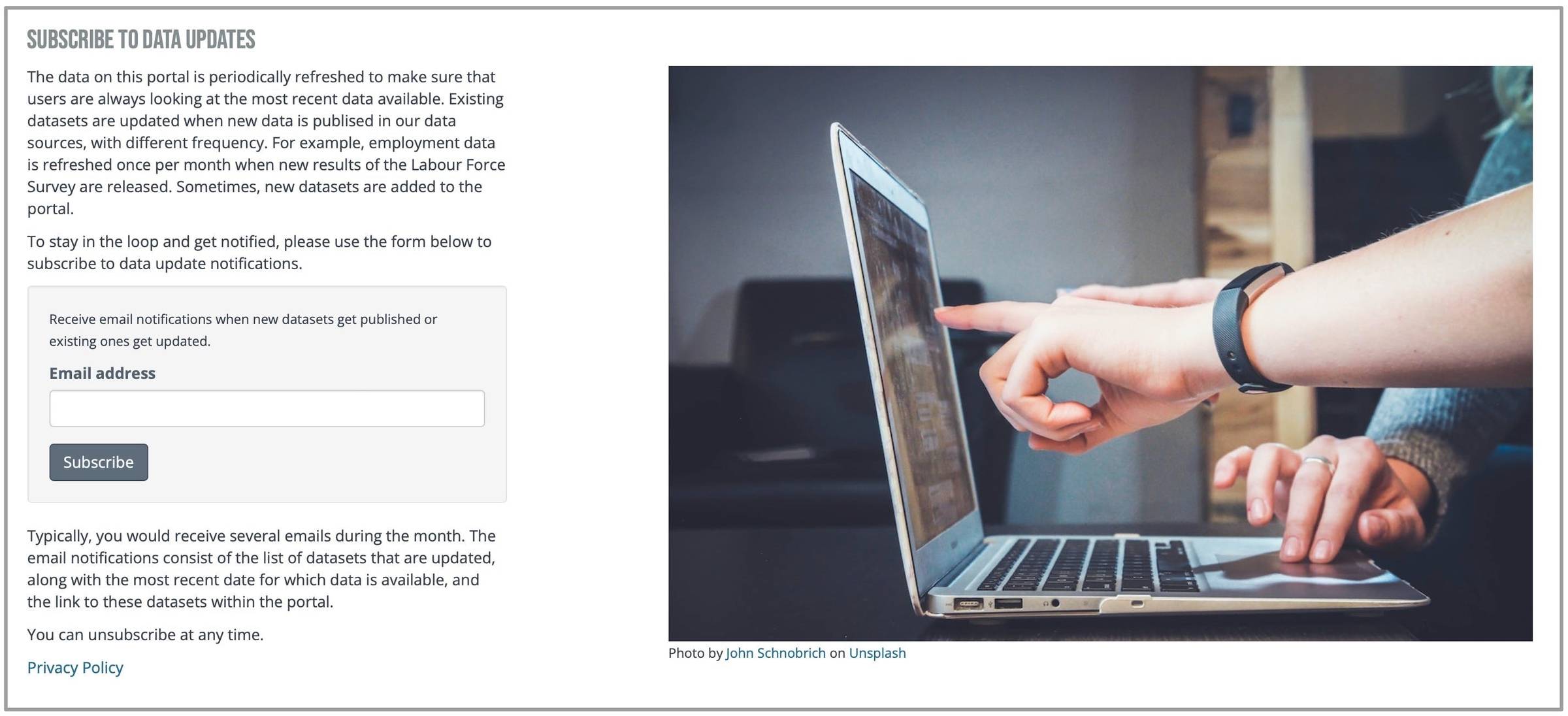 ​
Furthermore, if you currently have a newsletter and a list of subscribers, we are able to import them into Cityviz so they get automatically subscribed to data updates too.
| | |
| --- | --- |
| Big Thank You for your contribution and feedback! | |
Till next time,
Your Cityviz team