Modular Structure
Modular strucutre of the application allows clients to pick and choose the modules they need to establish a powerful tool for business and investment attraction
Customizations
Some modules include admin area which clients can use to customize the application by enabling or disabled desired features and sections of Cityviz.
Full picture of census data
Community Profile module is based on census data. It includes a vast amount of data (full census data coverage), with visualizations grouped into three categories: Population, Labour Force and Housing.
Each category contains a number of subtopics.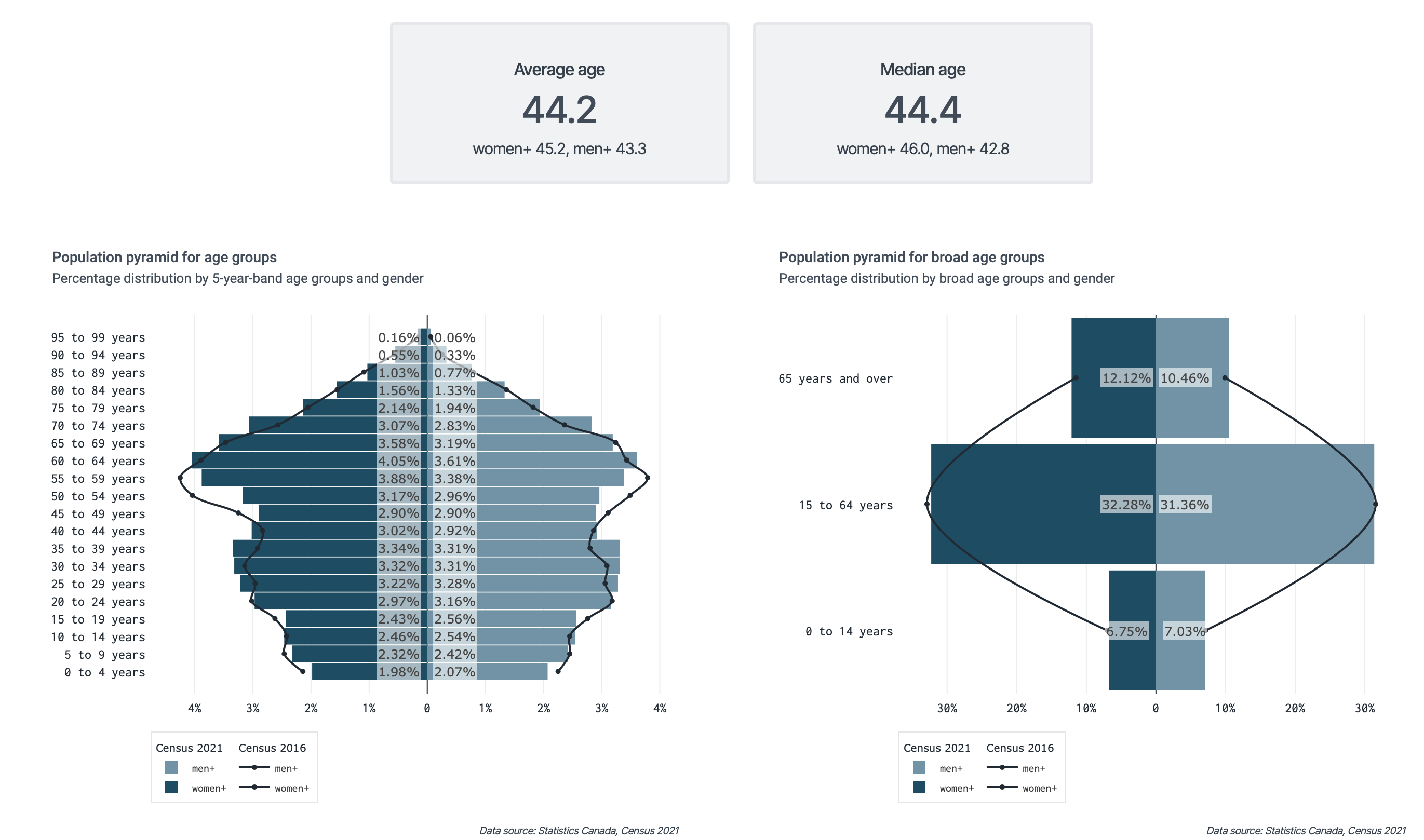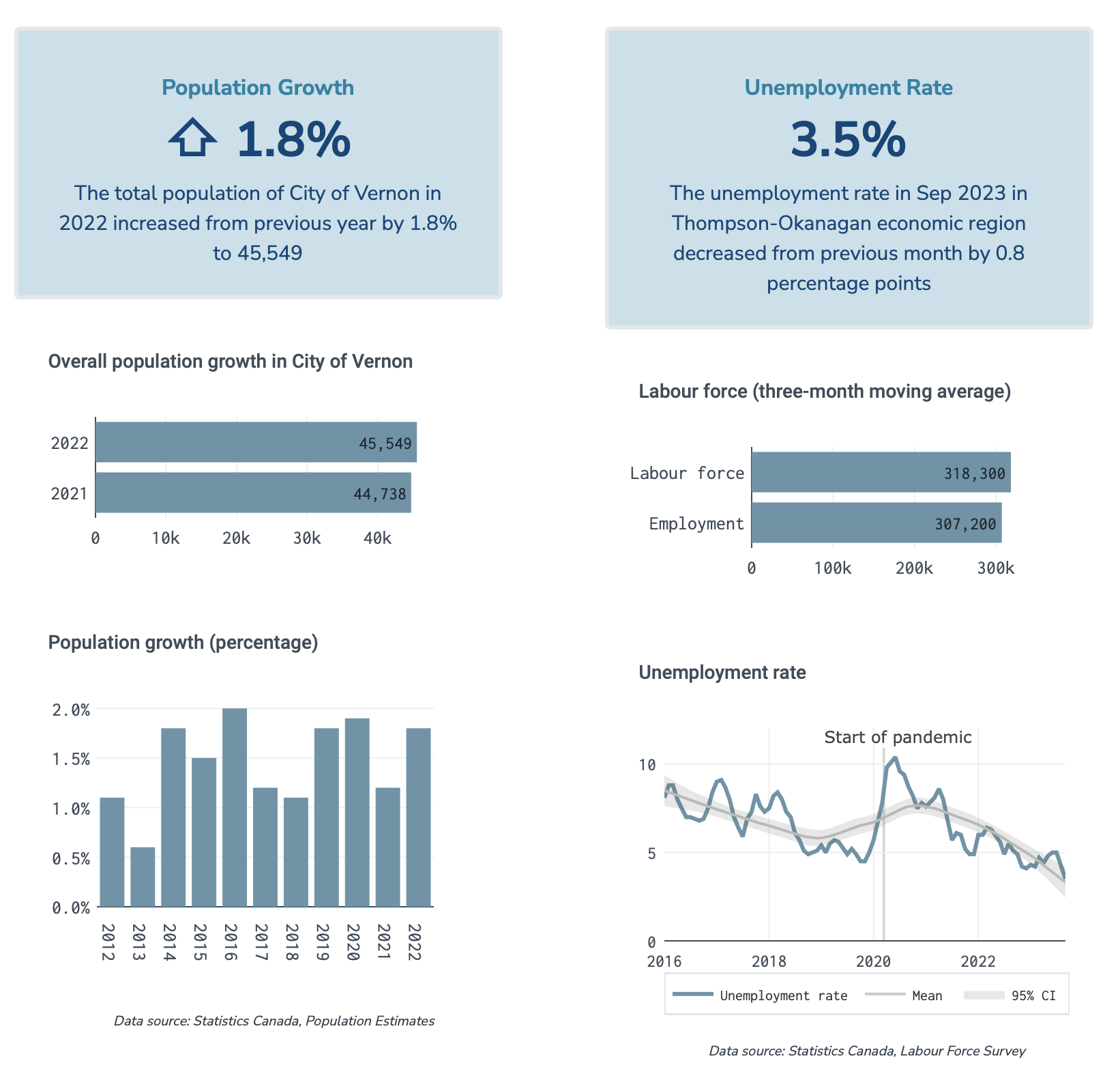 Economic indicators
Investment profile is a set of Economic Indicators presented in a dashboard for a high-level view of the state of the economy, and the demographic picture.
In addition, the module contains a dedicated page for each of the relevant topics like business, housing, tourism, environment, climate and more.
The data is updated monthly.
Monthly sales stats
Real Estate module includes the time series data of number and volume of sales transactions by different property types types (residential, commercial, farms and acreages, recreational), as well as mean and median sales price, newly built homes and first-time home buyers.
Data in this module is updated monthly.
The module can optionally include currently active commercial real estate listings (third-party plugin).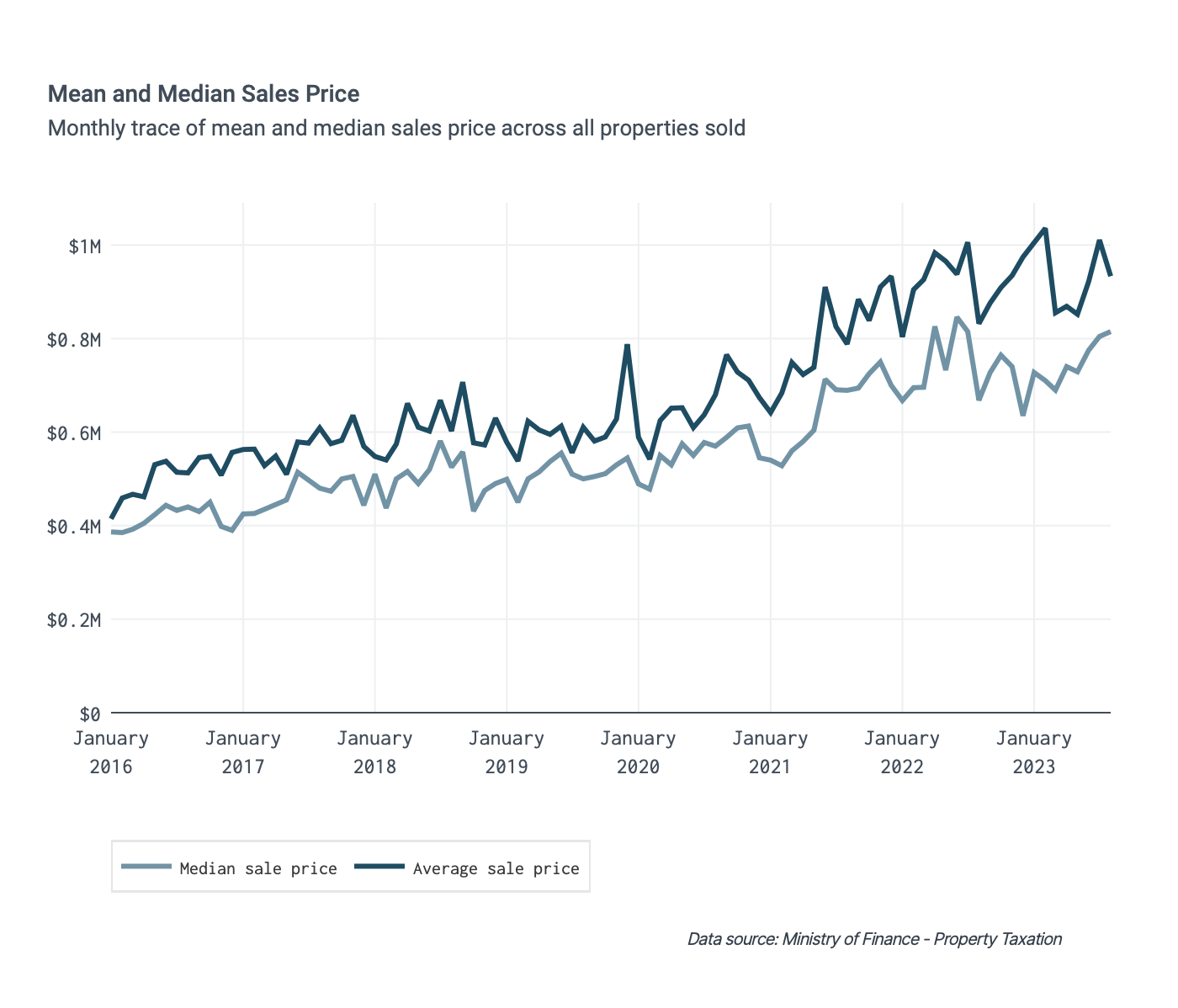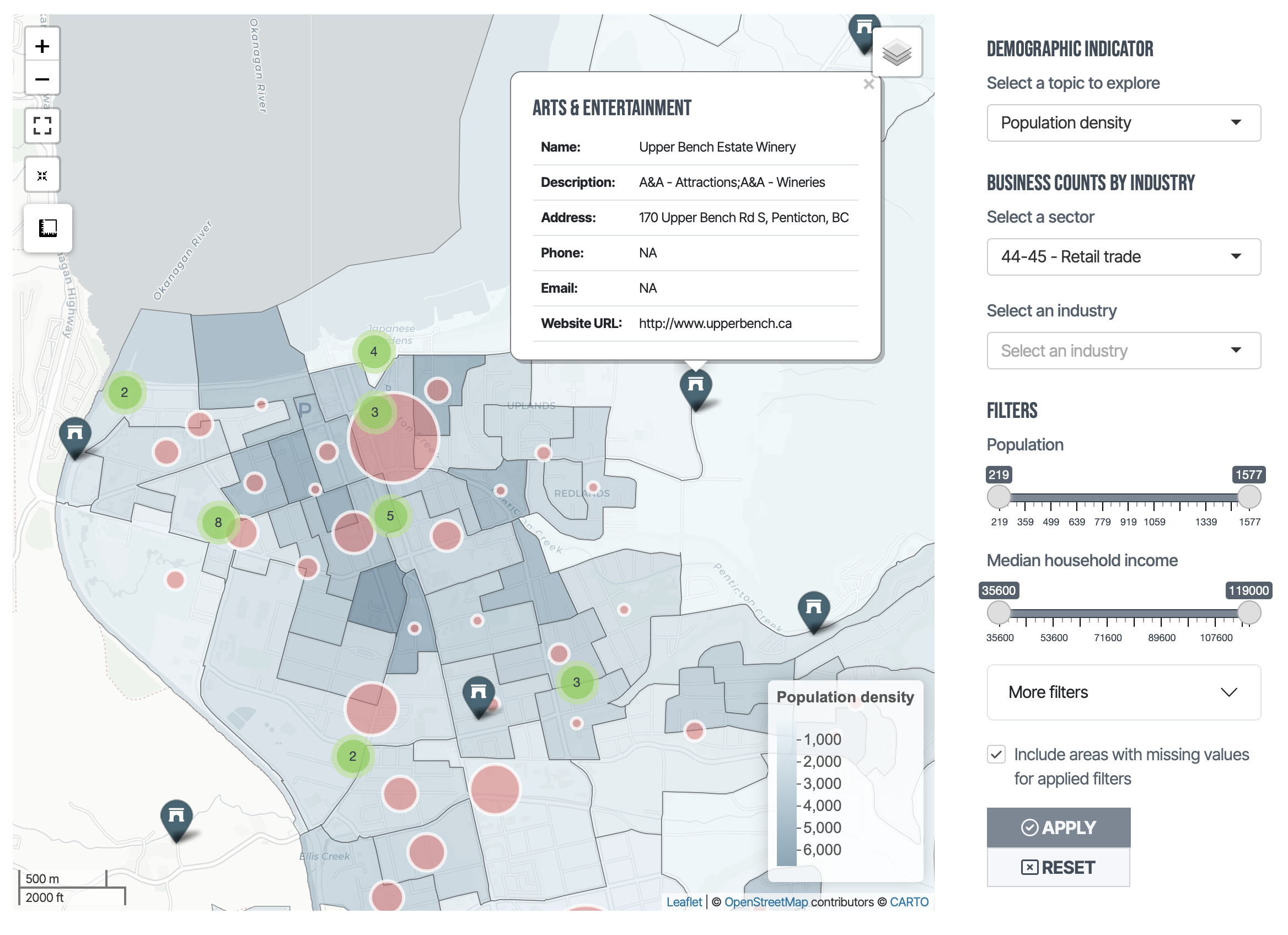 Market research and site selection
Explorer tool is a combination of Site Selection and Market Research functions. It lets users plot different layers of demographic and industry data on top of each other.
It facilitates uncovering business opportunities by identifying areas with high demand and low supply for the product or service.
Custom PDF/Word/PowerPoint reports
Report builder module allows users to build custom reports by selecting the relevant datasets to be included in the report.
Generated reports include data visualizations for each dataset, as well as a brief analysis. The report can be generated in PDF and Microsoft Word formats, as well as exported to Excel spreadsheets. Reports in Microsoft Word and PowerPoint format can further be customized by adding write-ups to extend included analysis.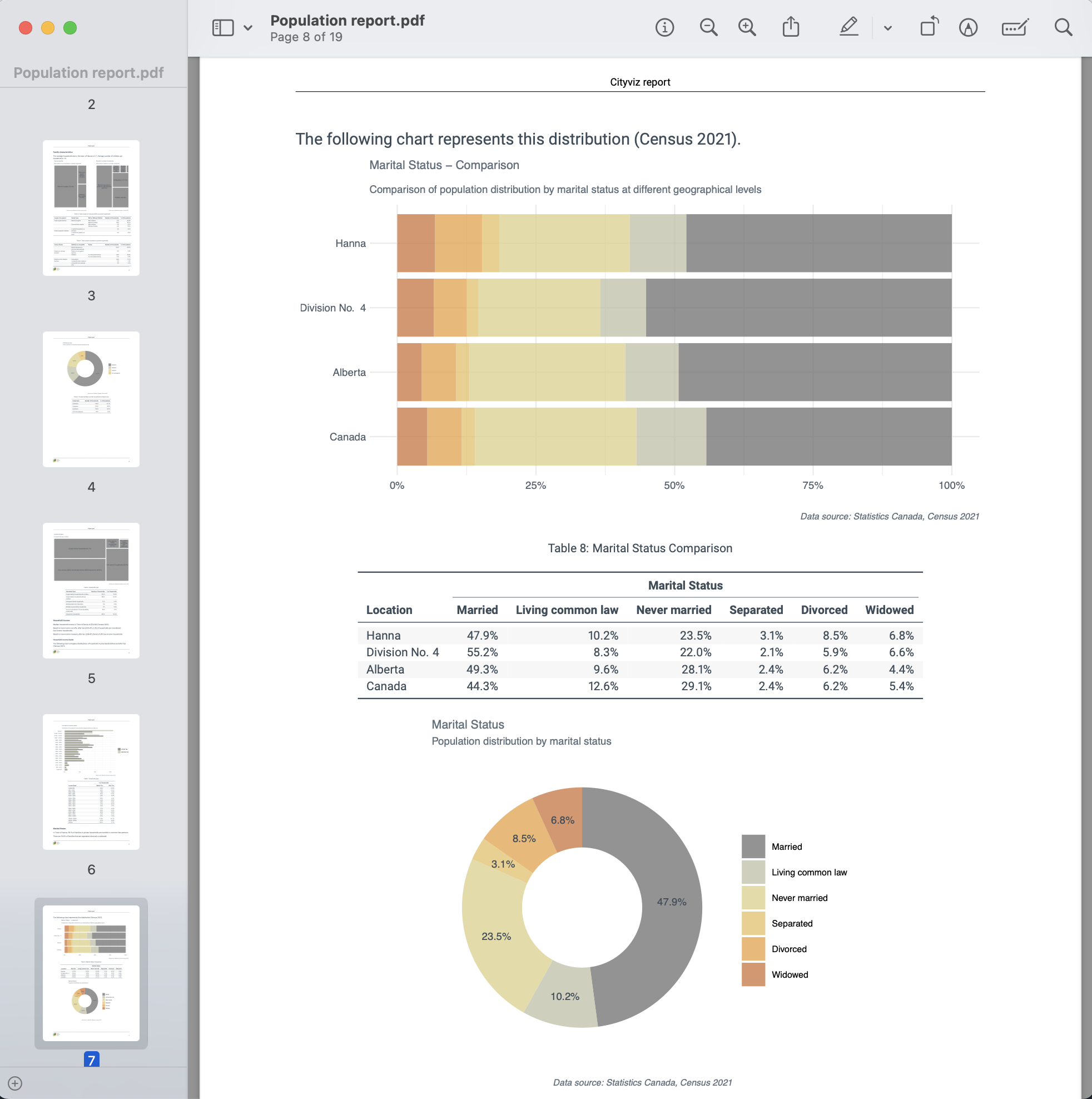 Contact us to book a demo a learn more about each of the modules and how they can support your economic development efforts.